Picture chain
How to accentuate your best pictures - without puncture holes
Project 249 - Online since: 28/07/2009, Number of visits: 96857
I was very happy about the delivery of my magnets and I could be creative right away.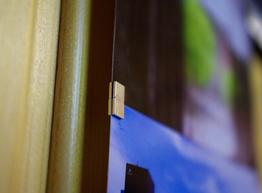 FYI: Meanwhile, I figured out that also flat cube magnets of the
Q-05-05-01-HN
type are suitable for such chains. They are a little more unobtrusive than the cube magnets and still have enough adhesive force.